Submitted by Sammy Snyder on
Reliance Games announced today that Ultimate Robot Fighting is coming to iOS devices on December 4 and Android devices on December 18. The new action game takes place in the future where the world's most popular sport is robotic arena combat. Players can control up to 45 deadly machines in 3v3-tag-team-style matches. Each robot fighter features its own distinctive fighting style "inspired from the likes of gods, gladiators, dragons, monks, samurai and ninjas," according to the Reliance Games official blog post.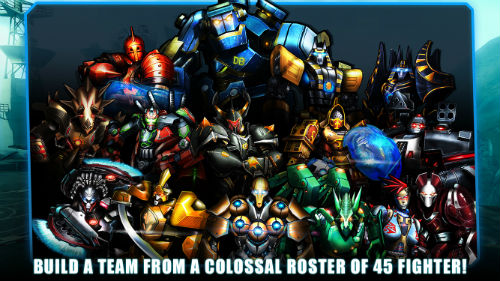 Ultimate Robot Fighting also promises to feature "intuitive gesture controls," combos, finishers and nearly 250 challenges with boss battles. Pricing hasn't been announced yet, but you can check out some awesome looking iPad gameplay footage below. To learn more about Ultimate Robot Fighting visit RelianceGames.com or follow them RelianceGames.