Submitted by Sammy Snyder on
The developers behind Ultimate Robot Fighting have teamed up with DreamWorks to release Real Steel Champions based on the movie franchise starring Hugh Jackman. The new title is part of a series of games with over 50 million users worldwide.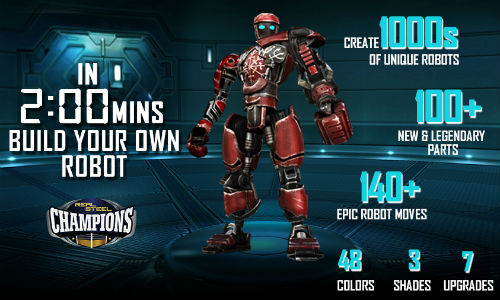 Real Steel Champions will be the first game in the series that allows players to build their own robots and train them to battle in 10 new arenas. Players will be able to to design their own robot using various parts including heads, torsos, legs and arms from fan favorites such as Atom, Zeus, Noisy Boy, Midas and Metro. The game will also feature a Tournament mode, boss battles, 30 challenges, a Free Sparing mode and more.