How can I cancel / turn off Lost Mode on iPhone?
Lost Mode can be turned off in two different ways:
1. Enter the passcode on the device.
If a passcode was already set on the iPhone before putting the device into Lost Mode, then this is the passcode you must enter. If a passcode was entered into iCloud when putting the device into Lost Mode, use that passcode to unlock the device.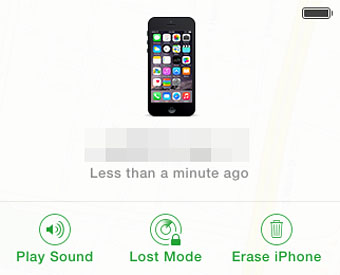 2. Modify or cancel Lost Mode using iCloud:
1. Open iCloud (www.icloud.com) from a web browser.
2. Sign in using your Apple ID.
3. Click Find My iPhone.
4. Select the All Devices menu at the top of the browser window.
5. Choose the device that is currently in Lost Mode.
6. Click the padlock radar button marked Lost Mode (pictured above).
7. Modify the information shown or select Stop Lost Mode to cancel.
Operation of the target device will return to normal.