How do I get Morty number 82 in Pocket Mortys?
How do I unlock The One True Morty?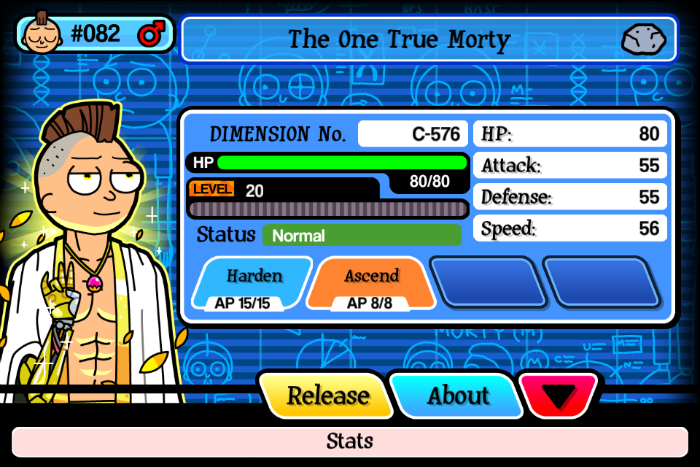 After completing one of your side quests you will receive an Egg Morty. The egg will hatch into The One True Morty when it reaches level 20. The egg begins at level 5 and has no attacks, so it is hard to train. The quickest way to hatch the egg is to use as many Level Up Mega Seeds as possible (make sure you save 1 seed to level him up to level 20 so he'll hatch). You receive Mega Seeds when you defeat some Council Members and for completing some side quests. You can also craft them later in the game by using the crafting recipe listed here.