Submitted by Bob Bhatnagar on
Apple routinely describes the appearance and operation of its mobile products as "magical" for a reason. Ever since the first iPhone touch screen came on the market, the company has been refining its interface and raising the bar for intuitive interaction to a new level. A patent revealed by Patently Apple shows how Apple plans to add the illusion of 3D to future iOS devices.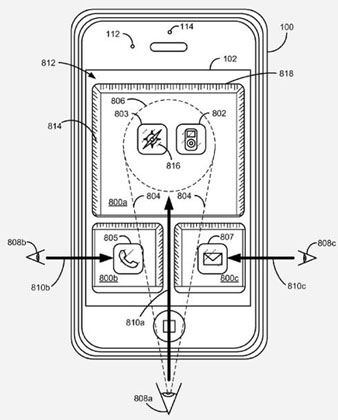 Much like the head-tracking demo we've already seen that creates the illusion of 3D on the iPad, Apple's concept would track the movement of the iPhone user's eyes and alter the display accordingly. Finger position would also determine how the interface would move to provide "depth" to the iPhone screen.