Submitted by Bob Bhatnagar on
The wait is over. For those who are interested in sharing their location with friends on an ongoing basis, Google Latitude version 2.0.0.346 has launched for the iPhone. There are nine million active users of Google Latitude, making the service almost twice as popular than social networking competitor Foursquare.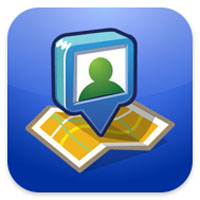 Latitude takes advantage of iOS 4 multitasking to passively track your location in real time. With no checking in required, you can know where your friends are around you at all times. Google launched a beta version of its Latitude service in 2008.
Last year Apple rejected a native iPhone version of Latitude that would have run without background location tracking, due to concerns that users would confuse the app with Maps. Apple also took 17 months to approve Google Voice, after the FCC started looking into the matter. Reports that Apple was rejecting Google apps such as Voice and Latitude highlighted the less that perfect relations between the two companies.
Some users are concerned about Latitude's real-time location tracking and mapping of their location, but that's pretty much the whole point of the app. There are privacy controls, for example you can choose to only share your whereabouts within a specific city. You decide exactly who can see your location, and if you want to turn background updating off, the app will only send your location only when active. Of course you can always hide your location or sign out of the service.
iPhone owners can join those on BlackBerry, Symbian, and Windows Mobile devices who already subscribe to the service. Google Latitude is a free download on iTunes and requires an iPhone 3GS or iPhone 4 running iOS 4 and later.