Submitted by Bob Bhatnagar on
Apple has updated the Remote app for iOS devices to version 2.1. Now this iPhone remote control works with AirPlay and Internet radio stations to enhance your home entertainment system. Remote can be used from anywhere on your Wi-Fi network to control video and TV or movie rentals from iTunes streaming to your Apple TV with AirPlay.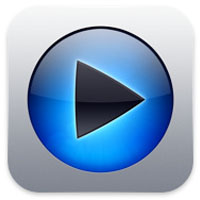 Playlists, songs and albums can be chosen from your iTunes library without sitting in front of your computer. Typing is easy using the iPhone on-screen keyboard, which saves time instead of clicking individual letters on the Apple TV screen.
Remote is fully Retina screen optimized and will play, rewind, fast forward, and pause playing music or video directly from your iPhone. Your entire iTunes library can even be searched from within the Remote app, and if speakers in your house are configured for AirPlay, you can control the audio feed.
Apple has also included some stability improvements and bug fixes, such as correcting problems with connecting your iPhone to an iTunes library or Apple TV. Simple finger gestures give you complete control over your library, including Shared Libraries on iTunes and Genius playlists.
New in Remote version 2.1:
- AirPlay video support to control iTunes on your computer to stream videos to an Apple TV
- Internet radio control to play thousands of Internet radio streams in iTunes on your computer
- The ability to control iTunes on your computer to play Movies and TV shows that are rented from the iTunes store
- Addresses issues connecting to an iTunes library or Apple TV
- Includes stability and performance improvements
Apple's Remote app version 2.1 is available now for free on the App Store and is compatible with the iPhone, iPad and iPod touch.