Submitted by Bob Bhatnagar on
The iPhone has mishandled another time change as clocks across the continent were set forward one hour this weekend to mark the beginning of Daylight Savings Time (DST). Reports have surfaced on Apple forums, Twitter and other venues of frustrated iPhone owners missing appointments and experiencing strange behavior on their devices.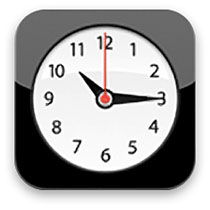 The DST bugs run the gamut from iPhone clocks jumping backward instead of forward by one hour, alarms going off an hour early, and phones switching to DST properly but later in the day undoing the change. Apple has not announced an official reason for the clock problems, but they are easily fixed.
To correct the DST clock issues on your iPhone, simply reboot the device. Alternatively you can turn on Airplane Mode then turn it back off. This will reset the connection to your cellular data provider. Typically the iPhone collects time data from the service provider to keep the clock accurate. The DST problems reportedly affected both AT&T and Verizon customers in the US.
The iPhone is no stranger to alarm clock bugs, with the most recent problems hitting users in the first days of 2011. Right after the New Year many alarms failed to go off at their scheduled time, leaving those without a backup alarm sleeping. Apple stated they were aware of the problem and working on a fix for the issue. The move to Standard Time in the fall of 2010 was also a rough one for the Clock app.
The time change to one hour earlier
didn't take with any alarms that were already set
. Many iPhone owners saw their alarms go off one hour late and had to delete and re-create repeat alarms on their devices. iOS 4.3 was just released last week, but it's not clear whether or not this update made the clock immune to the most recent DST problems. When all else fails, it's possible to manually set the time by navigating to Settings -> General -> Date & Time -> Set Automatically -> OFF and entering the time zone, date and time.