Submitted by Frank Macey on
The tenth anniversary of Apple's retail stores is on Thursday the 19th, and employees have been told nobody can take time off between the 20th and 22nd. In fact, all Apple stores have scheduled employees to work overnight between Saturday and Sunday, with mysterious packages and locked training files arriving at locations. What does Apple have up its sleeve to celebrate the 10th anniversary?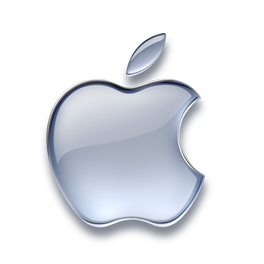 BGR reports a new product launch could be underway, or even the installation of NFC wireless payment terminals. Even though the latter would make sense, it's not clear what near-field communication technology Apple would adopt, especially since no iOS devices currently have NFC capabilities installed. Current information from analysts indicates that Apple is likely to wait until the iPhone 6 to integrate NFC into their mobile phones.
Other possibilities have also surfaced. Apple typically announces its back-to-school promotions around this time, and could be launching a new deal to bring students free items such as an iPod touch along with the purchase of an OS X computer. This doesn't really explain all of the secretive activity at Apple Store locations. Other speculation has Apple launching its streaming media and remote storage service now known as the iCloud. Could the marketing materials for this service really require detailed instructions for installation? Would it require each store to have new hardware? What's known is that Apple has planned early 7AM meetings with staff at all Apple stores on Sunday morning to brief everyone on the situation.
Also reported by BGR are details of the overnight shift Saturday into Sunday. Apparently the employees will be locked down, with no cell phone access, black curtains blocking windows at the retail stores, and a mandatory non-disclosure agreement to be signed by all. Hardware has already arrived at the locations but more mysterious boxes are scheduled to arrive on Friday or Saturday. All eyes will be on Apple retail stores as the week ends to see exactly how the company plans to celebrate the 10th anniversary of its retail operations.