Submitted by Marshall Walker on
Normally this time of year is filled with next-generation iPhone rumors, but anticipation for the Apple Watch has pushed interest in Apple's iPhone refresh to the back burner. The few "iPhone 6s" rumors that have surfaced have mostly come from AppleInsider, who today reported that the next iPhone will ship with 2GB of RAM and possibly a pre-installed Apple SIM.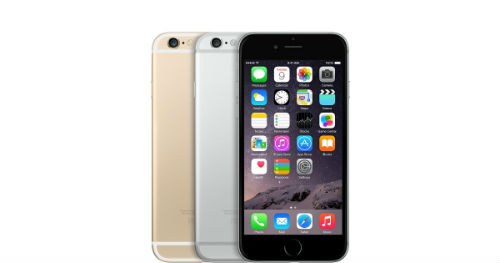 A unnamed "reliable" source claims that the next-generation iPhone lineup will be upgraded from 1 gigabyte of RAM to 2 gigabytes. Apple fans had hoped that the larger iPhone 6 Plus would ship with more RAM when it was released in 2014, but Apple instead decided to expand the RAM embedded in the A8X chip found in the iPad Air 2. The last time the RAM of Apple's iPhone lineup was increased was in 2012 with the release of the iPhone 5.
The source also said Apple is considering shipping iPhone 6s models with an Apple SIM pre-installed. This of course would be very unpopular with carriers since it allows users to avoid long-term contracts and gives them the ability to easily switch data plans. Apple started pre-installing its universal SIM in Wi-Fi + Cellular models of the iPad Air 2 in 2014. Users can select from a variety of short term data plans directly from their iPad, and even sign up for new data plans from local carriers when they're traveling.
Previous iPhone 6s rumors have suggested that Apple may release a 4-inch "mini" model alongside its 4.7-inch and 5.5-inch models, and that all next-generation models will ship with dual lens cameras.
Apple fans can expect the rumor mill to start cranking out more iPhone 6s leaks after the company reveals the
final details about its Apple Watch
in San Francisco at the Yerba Buena Center for the Arts on March 9, 2015.