Submitted by Frank Macey on
Imagine an iPhone display that's thinner, looks better, and extends battery life to boot. Reports indicate that Apple supplier Foxconn is partnering with InnoLux on a new manufacturing plant. The facility would be dedicated to producing OLED panels for Apple wearables and smartphones.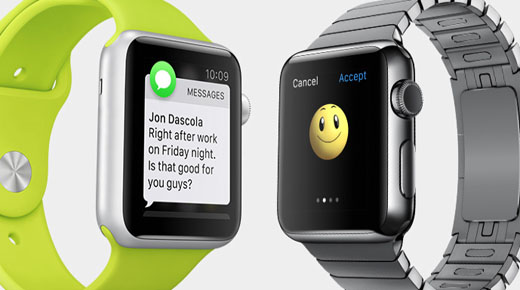 The Foxconn plant is slated to enter mass production in 2016, which could align smartphone OLED production with an iPhone 7 launch later that year. The Apple Watch is currently the only Apple product known to utilize an OLED display, despite past rumors of the technology heading to the iPhone.
Patents have even surfaced showing Apple's plans to improve OLED performance by dynamically adjusting brightness across different areas of the screen. This method would eliminate the need for separate proximity and ambient light sensors, further shrinking the iPhone. It would also make it possible to increase OLED longevity, by compensating for changes in brightness or color in an aging display panel.
OLED, or organic light-emitting diode technology has several potential advantages over the iPhone's current LED-backlit LCD panels. Besides lowering power consumption, OLED panels would reduce thickness and improve color reproduction. With Foxconn getting ready to produce sixth-generation low temperature poly-silicon films at the new manufacturing plant, Apple may finally integrate OLED across its mobile product line.