Submitted by Frank Macey on
First and foremost, the iPhone 6s mini is currently a rumor. According to AppleInsider, analyst Timothy Arcuri believes Apple may launch a new 4-inch iPhone alongside the 4.7-inch iPhone 6s and 5.5-inch iPhone 6s Plus next year. The device would be named the iPhone 6s mini, presumably to match the upcoming iPhone 6s and iPhone 6s Plus.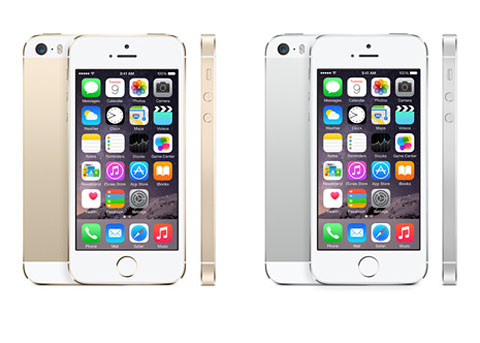 The refresh of the smaller-screen iPhone would keep one-handed usability in the lineup, which Apple always highlighted when marketing the iPhone 5, iPhone 5s, and iPhone 5c. One feature of the larger iPhones is Reachability, which uses software to make user interface elements reachable with one hand. The iPhone 5c would probably be replaced by the iPhone 6s mini next fall, but what kind of specifications can we expect on an updated 4-inch device?
The iPhone 6s mini will be at the less expensive end of the Apple smartphone lineup, featuring similar hardware to the iPhone 5s. The biggest change could be the design, which would feature a curved screen and back similar to the iPhone 6 and iPhone 6 Plus. Alongside the iPhone 6s mini would be two flagship models, the iPhone 6s and iPhone 6s Plus. The larger devices would update internal components for speed, while keeping the same form factor as the current models.
In addition to the iPhone 6s mini prediction, Arcuri's sources have verified that a larger, 12.9-inch iPad Pro is in the works. Should these rumors prove to be true, the 2015 Apple lineup of new mobile devices will suit even more individual preferences for screen size. After all, there are still iPhone fans who prefer the 4-inch, one-handed design of the iPhone 5.