Submitted by Marshall Walker on
Several reports about Apple altering its requirements for Siri are causing people to wonder if the company is trying to block non-iPhone 4S devices from using the voice assistant. A new token is causing a problem for owners who are trying to connect using jailbreak tools like Spire.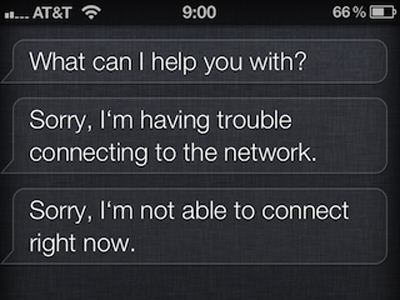 Originally to get Siri to work on an non-iPhone 4S device you only needed a sever host and iPhone 4S certificate. However, according to several forums and Twitter, Apple has added a SetActivationToken which is causing issues with 3rd party servers. Thankfully their seems to be a temporary workaround.
Deleting the com.apple.assistant.plist file located in the var/mobile/Library/Preferences/ directory supposedly solves the problem. This has not been officially confirmed, but several Twitter users have claimed it has worked for them. The problem only seems to be affecting a small amount of users, while others have claimed to be experiencing no problems with their Siri port. If Apple is really trying to put a stop to non-iPhone 4S devices using Siri, it's safe to assume this won't be their last attempt.