Submitted by Marshall Walker on
9to5Mac has posted several photos of Apple's next-generation iPhone. The photos show the iPhone's new metal back plates, the rumored smaller dock connector and that the earphone jack has been moved to the bottom corner of the device. 9to5Mac also notes that the "speaker grills have been redesigned, and there is a new opening between the camera lens and the LED flash."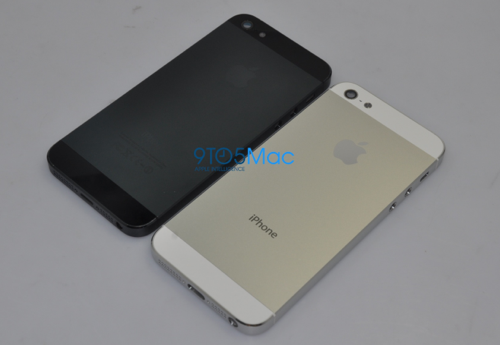 "We're not sure what this opening is, but it is possible that Apple is moving the second microphone (Apple started shipping two microphones with the iPhone 4) to the back for improved audio capture during video recording."
Other pictures published by 9to5Mac reveal that a home button is present, and that the new iPhone will be longer than the iPhone 4 and 4S as rumored. A photo of what is believed to be the iPhone's front glass shows that the front-facing camera has been centered above the earpiece.
The next-generation iPhone is expected to be released alongside iOS 6 this fall. Many believe it will feature LTE and a new processor. The 9to5Mac photos do not show the "edge-to-edge" display technology that some have claimed the new iPhone would have.