Submitted by Marshall Walker on
Apple on Thursday sent out invites to select members of the media for an unspecified event to be held on March 9, 2015. The press conference will be held in San Francisco at the Yerba Buena Center for the Arts. The invitation reads: "Spring forward".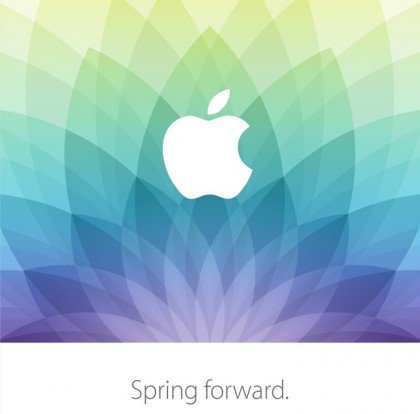 Apple is expected to announce more details about the Apple Watch, which it unveiled during its September iPhone keynote. There are still a lot of unanswered questions about Apple's wearable device, such as pricing and battery life. Some have speculated that the 18-karat gold Apple Watch Edition could cost upwards of $5,000.
It is also unclear if the watch is only water-resistant or actually waterproof. Apple reps told Yahoo in September that the watch is "water-resistant" and shouldn't be worn while swimming, but a recent rumor claims Apple CEO Tim Cook said he wears his watch everywhere including the shower. The recently announced Pebble Time is also listed as "water-resistant," but its Kickstarter page says it can be worn during a "run in the rain, water-balloon battle or a swim." This suggests that "water-resistant" may not mean what we think, and that the Apple Watch may be more waterproof than we originally were led to believe. Hopefully Cook will make things more clear on March 9th so we can avoid an actual Apple "watergate."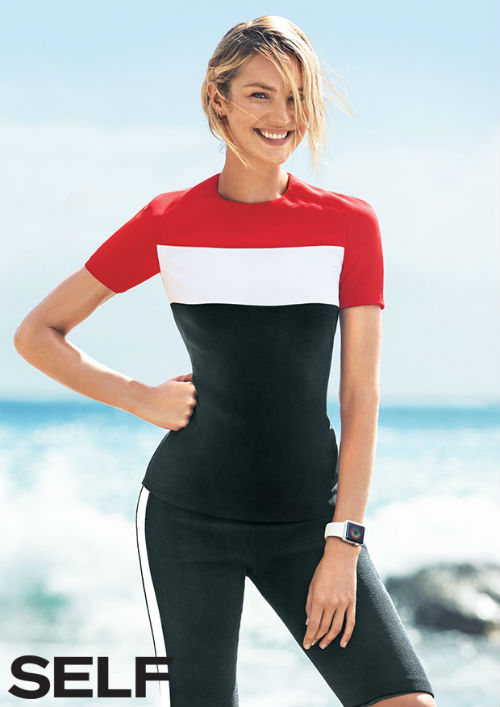 Apple recently increased its marketing for the watch by taking out a multiple page ad in Vogue and landing a cover spread with Candice Swanepoel on Self magazine, but the company did not reveal any more details about the device. What we do know about the watch is that it will be available in three collections starting at $349 for the base model, and that it will launch sometime in April 2015. You can learn everything we know about the Apple Watch by reading though our archives and FAQs here.