Submitted by Bob Bhatnagar on
Screenshots of the next iOS version 5.1 pre-GM have leaked and show some minor changes in the works for Apple's next iPhone firmware update. One of the notable changes highlighted by Blog do iPhone is a lock screen camera button that never disappears. Instead of clicking the home button twice to bring up the camera button, the process is simplified.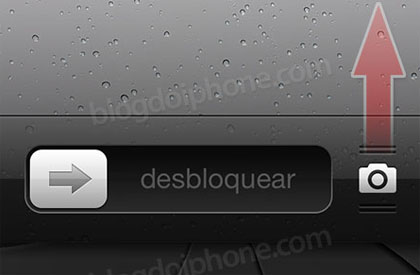 When the iPhone is locked, to take a photo quickly with iOS 5.1 you can just swipe the camera button up. This saves the step of having to double click the home button then tap the camera button. Apple added the lock screen camera button to provide quick access to the photo and video app, while protecting photo albums and the camera roll until the device is fully unlocked with a passcode.
Although this is a minor improvement, if Apple actually implements this change it would make it even easier to snap photos quickly. Now that the iPhone 4S has improved optics the ability to quickly deploy the camera into action is important, as many owners now use their smartphone instead of a separate point-and-shoot camera.
Also shown in the pre-GM release is the addition of Japanese language support in Siri. Apple previously announced plans to add Chinese, Italian, Japanese, Korean and Spanish support to the voice assistant later this year. The latest version of iOS 5.1 officially seeded to developers was released on January 9. Some have speculated that Apple plans to publicly release iOS 5.1 when the next generation iPad is announced. This could happen as early as March 7 according to reports.