Submitted by Frank Macey on
Apple plans to release iOS 5 sometime this fall, with over 200 new features and improvements. Although an iOS 5 release date has not been announced, several of the upcoming firmware improvements have been described in detail. Many of these features already exist and can be installed on your iPhone now. Why wait to get the most out of your mobile device?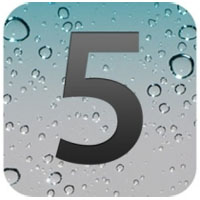 Some of these additions require a jailbroken iPhone, but now thanks to JailbreakMe jailbreaking your iPhone is as simple as visiting a website in Safari. There are many useful apps available that will bring iOS 5 features to your phone for a few dollars or completely free of charge. Here's a list of 15 different iOS 5 features you can get right now using the Apple App Store or Cydia:
Calls and Messaging
- Use FaceTime Over 3G
- Delete Individual Recent Calls
- Add Contact Photos in Messaging
Notifications
- Install Notification Center
- Improved Push Notifications
- Custom Vibration Patterns
- Install Reminders
Web Browsing and Email
- Improved Web Browsing
- Improve Your Email
Photography
- Improved Camera and Photo Editing
- Create Albums and Organize Photos
- Snap Photos With Volume Buttons
- Access Camera From Lock Screen
System
- Wireless Wi-Fi Syncing
- Use Keyboard Text Shortcuts
Enjoy using these features right away. In many cases, these tweaks or apps will actually provide more functionality and customizable options than Apple's iOS 5 release. For those concerned about jailbreaking, rest assured that jailbreaking is legal and can be reversed by restoring your iPhone to official firmware.