Submitted by Frank Macey on
Despite the rampant rumors surrounding the next generation iPhone, thanks to Verizon Wireless at least two points of speculation have been cleared up. Thanks to an interview of the Chief Financial Officer Fran Shammo by Reuters, hardware and data plan details for the iPhone 5 have been divulged. First the hardware: it's widely known that the Verizon iPhone 4 already has a hybrid wireless modem installed, making it possible to connect to GSM or CDMA networks.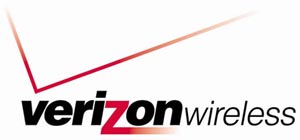 Currently the chip is locked into CDMA mode for the Verizon network and can't be used on GSM networks in the US or overseas. In contrast, the AT&T model iPhone 4 has only a GSM modem. Shammo explained that Apple's next hardware release would take place on both carriers simultaneously, indicating that the hybrid chip would be installed and activated for use on both network technologies.
Similar to some of Verizon's other "World phones" this means the Verizon iPhone 5 will be usable when roaming in foreign countries that have only a GSM signal. Good news for Verizon users, although AT&T customers are unlikely to use the CDMA modem. This makes things simpler for Apple in manufacturing only one handset and controlling the hybrid modem with software. It also means a coordinated launch of future AT&T and Verizon iPhones from now on.
When it comes to the data plans, Verizon has been requiring iPhone 4 owners to purchase unlimited data for $30 per month, just like AT&T used to. According to Shammo, the days of the unlimited data plan are numbered, and the company plans to offer tiered plans. AT&T currently offers two different levels of data service: 250 MB for $15 bucks per month and 2 GB for $25. Tethering ups the limit to 4 GB but costs an extra $20 per month for a total of $45. Verizon will probably follow suit with similar pricing and allow those who already have an unlimited data plan to keep it until they get roped into another contract thanks to a change in service or an iPhone upgrade.
During the interview, Shammo did not really comment on whether or not the iPhone 5 would support Verizon's LTE network. He seemed to leave the subject in the hands of Apple, merely stating that Verizon would sell based on Apple's decision. In any event, these two verified pieces of information are starting to paint a clearer picture of Apple's iPhone 5 hardware plans, and the impending changes to Verizon's unlimited data pricing.