Submitted by Bob Bhatnagar on
Sprint is no longer the only carrier to offer the iPhone 4S with unlimited data in the US. Regional carrier C Spire Wireless is poised to start selling the Apple smartphone on its network starting November 11. Subsidized prices for the device will be the same as the three major carriers, however data and voice plans are less expensive.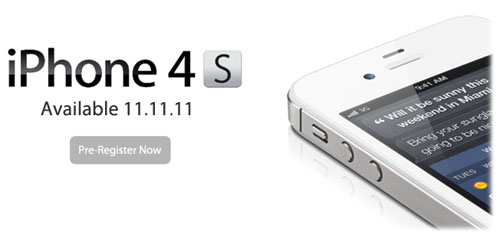 Once catch, the two lower unlimited data plan tiers ($50 and $70 per month) don't include streaming data, as one would use for video and music. This means that for true unlimited data usage users will have to opt for a $90 or $100 per month data and voice package. For those who aren't familiar, C Spire was formerly known as Cellular South, and covers Mississippi along with some of Alabama, Florida and Tennessee.
C Spire's offering of the iPhone 4S is a victory for those who are concerned that exclusivity agreements between wireless carriers and mobile phone manufacturers hurt competition. Now that the iPhone is available on four US carriers, it's clear that nothing much is holding the device back from hitting even more networks across the country. The C Spire story is interesting considering that even major carrier T-Mobile has yet to offer any iPhone on its network.
With any luck, C Spire's competitive data and voice packages could push larger carriers to compete and lower prices. The wireless company has set up a website for customers to pre-register for their iPhone 4S when it arrives on November 11. C Spire is a CDMA carrier, using similar technology to Verizon Wireless. The company is continuing to expand its cellular network ahead of a planned LTE launch, which will increase speeds and compete directly with Verizon and AT&T LTE networks.