Submitted by Bob Bhatnagar on
A new security vulnerability on the Apple iPhone has been discovered that can expose photo albums stored on the device. Although this sounds like a dangerous breach of privacy there are several things that must happen before a complete stranger can view your pictures without entering a passcode. This is of course assuming you use a passcode to protect your data.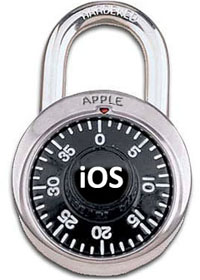 First of all, your iPhone must have iOS 5 or later installed. This adds the Camera shortcut icon to the home screen when the home button is double-pressed. Secondly your iPhone must fall into the wrong hands, with someone taking possession of your device who would care about finding and viewing your photos.
The third and most unlikely thing that has to happen is that the date and time on your iPhone must be manually set to sometime before the photos were taken.
With all of these things in place, the nefarious photo album watcher need only double-press the home button, activate the Camera app and voila, any photos taken before the bogus date and time will appear in the temporary camera roll.
Apple decided to allow photos taken by the shortcut home screen camera button to be viewable until the iPhone is re-locked. Nothing else can be seen on the Camera Roll or anywhere else until the passcode is entered. This is accomplished by checking the dates on the photos. The date the photo was taken is the only thing separating your images from the prying eyes of strangers. So what's the take home lesson?
Don't let anyone set the date and time on your iPhone to one that has already passed. Don't lose your iPhone. Always use a passcode. Although there may be a better way to secure photos as Ade Barkah explains, this issue is highly unlikely to affect real iPhone users.