Submitted by Marshall Walker on
It only took a few months but Sprint finally released an iPhone app for their customers. Like other carrier apps, the "Sprint Zone" allows users to access their account, search for promotions, read Sprint news and locate Sprint stores. There is also an Apple store locator, easy access to Apple Care, and the ability to check simple device info like battery stats and data connection. The App is free in the iTunes App Store for devices running iOS 5 or later.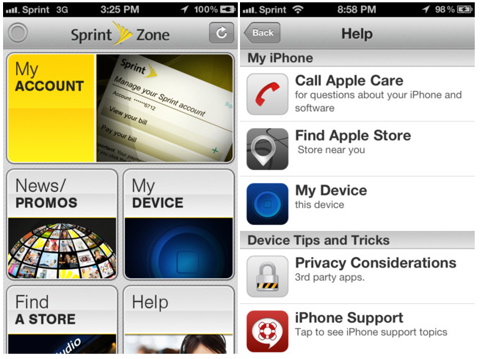 Other iPhone carriers like AT&T and Verizon offer a variety of apps to their customers. The myAT&T iPhone app also allows users to access their accounts and pay their bills via their devices.