Submitted by Bob Bhatnagar on
More evidence of LTE connectivity on the next iPhone has surfaced in a document acquired by AppleInsider. Apple is reportedly reviewing parts that were submitted by suppliers, a key step in deciding which components will be used in the iPhone 5.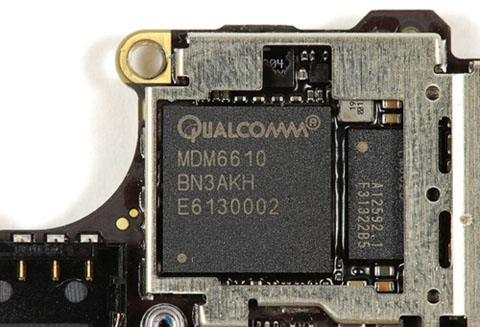 The information comes from a research note produced by investment firm Barclays. The firm contends that Apple is expected to include the Qualcomm MDM9615 LTE chip in the next generation iPhone, which supports 4G data connections and voice. In contrast, the LTE hardware found on the new iPad is the Qualcomm MDM9600, which only supports data connections.
The iPhone 5 will likely be compatible with several different flavors of LTE, so that Apple can ship the single device to countries around the world. Manufacturing costs for Apple will increase up to $10 per unit over the iPhone 4S thanks to the addition of an LTE chip.
According to Barclays several other companies have already submitted parts to Apple for review, including Avago Technologies, TriQuint Semiconductor and Skyworks Solutions. The firm believes that Skyworks could end up in a lucrative position if it lands a deal with Apple for the iPhone 5. The report also confirmed that the sixth generation iPhone will launch in September, not during the earlier summer timeframe as was seen before the iPhone 4S launch last year.