Submitted by Frank Macey on
Five new regional US carriers will join C Spire Wireless on April 20 and begin offering the iPhone to customers. The complete list includes nTelos in Virginia, Appalachian Wireless in Kentucky, Cellcom from Wisconsin, and two Alaskan carriers, GCI and Alaska Communications.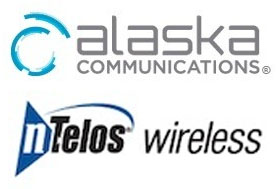 GCI is the only carrier with a GSM network, so they will be the only ones launching the iPhone 3GS alongside the iPhone 4 and iPhone 4S. iPhone fans looking for options besides wireless giants AT&T, Verizon and Sprint will find pricing will come in below the big players, too.
The iPhones will be sold for a subsidized (two-year contract) price of $50 less than the major carriers, putting the iPhone 4S 16GB model starting at $150. For more storage, the 32GB comes in at $250 and fo 64GB the price will be $350. To pick up an 8GB iPhone 4 from one of the regional carriers will run $50. Money can also be saved on data plans with the smaller carriers.
Alaska Communications offers nationwide unlimited talk plans to Alaska residents including 2GB of data for $90 per month. Add unlimited texting and make the data plan 5GB and you're looking at a total of $101 per month. nTelos will launch the iPhone with unlimited everything plans for a flat $99.99 per month. You can go even cheaper if you limit voice minutes to 600 per month, with unlimited data and texting for only $79.99.
It remains to be seen if these regional carriers will be able to compete against the largest wireless providers in the country. Bringing the iPhone to as many carriers as possible now that the exclusive deal between Apple and AT&T is over will give consumers more choice.