Submitted by Marshall Walker on
Are you ready for another six months of iPhone 5 rumors? You better be, because the Apple rumor mill is fired up and going full force today! According to 9to5Mac, "Apple has internally seeded a prototype next-generation iPhone with the iPhone 4 design." The new prototype labeled "N96" is being used to test a variation of the A5X chip that powers the new iPad in an iPhone.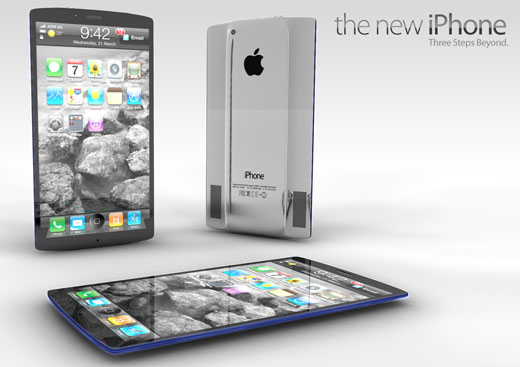 Topeka Capital Markets analyst Brian White (via AppleInsider) came back from a recent trip to Asia with more "new design" rumors. White told investors that the next-generation iPhone "will be the most significant iPhone upgrade with a four-inch screen and a new, sleek look" that he believes will require a "unibody case." 9toMac also noted in their report that the "actual next-generation iPhone is specifically said to not include the iPhone 4/4S design." However, Apple is using older casings to test the N96 prototype to avoid leaks of the new device. The new iPhone prototype is also supposed to feature 1GB of RAM.
Besides the design and screen size the next big question is when will the new iPhone be released? A Foxconn recruiter recently told the Japanese website Macotakara that the next-generation iPhone will be available this summer, which is kind of hard to believe. It seems more plausible that Apple will release their next device in October to give iPhone 4S owners the chance to upgrade, and the head of human resources at a Foxconn factory agrees. The Foxconn employee told South Korea's Maeil Business Newspaper that the sixth-generation device will land in the fall of this year.
Everyone seems to agree that Foxconn employees are probably not the best source for accurate Apple information, but an October launch does seem the most likely.