Submitted by Marshall Walker on
Rovio Mobile Ltd. has released Angry Birds Space version 1.1.0 with 10 new levels of pig popping action! iOS users will receive 20 free space eagles with the update and one additional space eagle for each daily log in. Version 1.1.0 also fixes crash issues in older devices.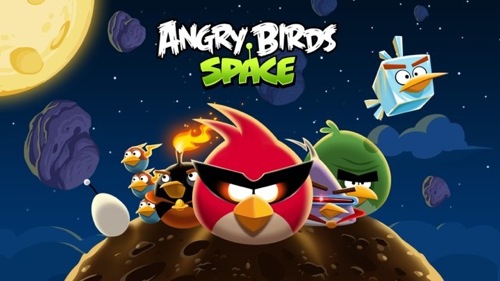 Angry Birds Space version 1.1.0 is available now for the iPhone, iPad, iPod touch (3rd and 4th generation) and most Android devices (no free eagles for Android users!). The number one mobile game of all time is only $0.99 in the iTunes App Store.
"After a giant claw kidnaps their eggs, the Angry Birds chase it into a wormhole and find themselves floating in a strange new galaxy – surrounded by space pigs! Luckily the Angry Birds have super powers of their own..."