Submitted by Frank Macey on
Yahoo has launched a new web browser for iOS devices named Axis. The app is part of its new one-step search experience, combining browsing with searching all in one place. Axis has tabs for quick switching between sites, and provides a built-in share button to Tweet, Pin or email web pages.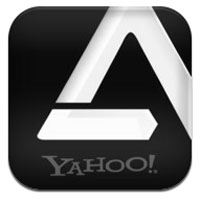 The entire experience can be synced with your desktop thanks to Axis plug-ins, available for all of the major web browsers. This means that when switching from your iPhone to another web browser you can resume from the same place effortlessly.
Bookmarks and history are always available across your devices and desktop web browsers with Axis installed. Yahoo lists these key benefits of the Axis web browser on iOS:
Smarter, Faster Search:
Axis gives you instant answers so you can continuously discover and explore content without interruption. You will never have to leave the page you are on to view your search results again.
Connected Experience:
Axis allows you to pick up wherever you left off as you move across your desktop, iPhone, and iPad. It makes your recently visited sites, saved articles, and bookmarks automatically accessible across all your devices.
Personal Home Page:
Axis centralizes your online life with a customizable Home Page that provides direct access to your favorite sites and content across all your devices.
You can find Yahoo Axis on the App Store for free. The software is compatible with the iPhone, iPod touch and iPad running iOS 4.3 or later.