Submitted by Bob Bhatnagar on
On first glance it sounds like good news that Activator has come to the official iOS App Store. Unfortunately, this app is fake and will not give your iPhone the functionality that the jailbreak version provides. Information for Activator in iTunes states, "Download now before the price goes up!"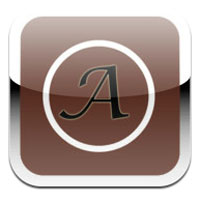 More like download now before Apple pulls our scam app. The developers are charging $0.99 and showing ripped off screenshots of the real Activator package from Cydia developed by Ryan Petrich. When it comes to what the app actually does, it's nothing like advertised.
Despite being advertised as a way to change gestures and button actions, the fake Activator appears to be just a cheap wallpaper creator. The app may have slipped through Apple's approval process, but we can be sure it would have been rejected immediately if it worked like advertised. Apple does not allow apps to change the default button functions.
If it's button, gesture and shortcut management you're after, the only way to get the real Activator is to jailbreak your iPhone. When jailbroken, you can find Activator in the System section of the Cydia app store for free. Activator comes to us from the BigBoss repo. Don't waste your money on the fake version!