Submitted by Marshall Walker on
Sending postcards to jail just got easier thanks to a new iPhone app called FlikShop. The app allows users to easily create and send personalized postcards to prison inmates in three easy steps.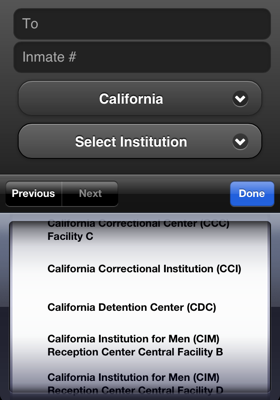 The app is very simple to use: Select a photo from your iPhone's library, write a personalized message, fill in the prisoner's name, inmate number and select the state and institution you would like the postcard to be mailed to. After a $.99 charge, FlikShop will deliver a glossy, 600dpi postcard with a removable and personalized note to your favorite inmate. Don't have an iPhone? No problem! Just visit Flikshop.com to send a postcard directly from your computer.

Flikshop does not say what is an appropriate image or message to send an inmate, but the website does promise that their postcards are "security-friendly". I'm assuming experienced prison wives know what kind of photos prisoners are allowed to receive.
The app is free to download from the App Store.
Thanks to Cult of Mac for discovering this hilarious, yet, useful app!