Submitted by Frank Macey on
Twitter is about to get a whole lot better on the iPhone. The app has had a tough time keeping iOS users happy, but all of this is about to change. Details of new features coming to the upcoming 4.3 update have leaked on the redesigned iOS 6 App Store. 9to5Mac uncovered the list of improvements in the Twitter Update History.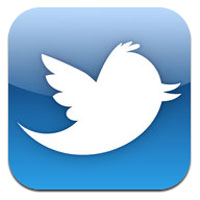 The list shows us a glimpse into the future of Twitter on the iPhone. One of the major enhancements deals with push notifications. Not only can you receive notifications when particular people post tweets, you can also receive unobtrusive Twitter notifications while using the app. There are many more improvements and bug fixes on the way.
The complete list according to the Update History:
- Discover more interactive experiences inside any Tweet: when you view tweet details containing links to partner websites, you can now see content previews, view images, play videos and more
- Special experience around selected events: we'll curate accounts and surface the best Tweets and photos from the those involved
- Improvements to autocomplete suggestions when you search for people in Connect
- Push Notifications for Tweets: you can know immediately when selected people you follow have tweeted
- Ambient notifications: enables you to see brief non-interruptive notifications in the status bar while you are using the app
- Discover: now indicates when new stories are available for the user to load
- Trends: support for personalized trends
- Tappable avatars that take you directly to user profiles
- Performance improvements
- Support for password entry in app when experiencing authentication issues
- Hungarian language support
- Updated with new Twitter bird
- Many other tweaks, polish, and bug and crasher fixes
Twitter users stand by for this free iOS update in iTunes. No word yet on exactly when Twitter 4.3 will be released to the public.