Submitted by Frank Macey on
One of the great things about patent lawsuits is that companies like Apple unleash photos of prototype devices that have never seen the light of day. The Verge has uncovered a great collection of iPhone designs that have never been seen outside of Apple's walls.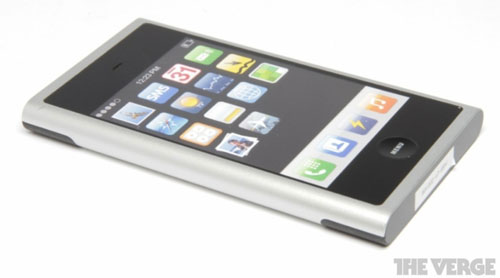 The designs range from an octagonal shaped iPhone with a silver bezel to a slim, tall profile device known as the n90. If this number rings a bell, it might be because early rumors of the iPhone 4 leaked this model number. The n90 pictured is quite different from the iPhone 4 that made it into production.
The collection of prototype photos gives us a glimpse into an alternate iPhone reality. Some of the designs were based on elements of products from other companies, while others are uniquely Apple. The home buttons on many of the devices are marked "MENU" in white text, not quite as refined as the simply marked home button of today.
Other prototypes show a back that looks much like the rumored iPhone 5 design. The next generation iPhone is expected to ship with a metal and glass back, with a taller, thinner profile more like the n90. The n90 prototype is much different, however, since it does not have a screen covering the length of the device. It's a good thing Apple didn't move forward with some of these designs. We're not sure if the iPhone would have met with the same level of success if some of the prototypes were actually approved.
See the rest of the Apple iPhone prototype gallery at
The Verge
.