Submitted by Frank Macey on
We've come to expect Apple to launch new and improved mobile processors in iPads lately, then move them over to the iPhone. Well if the photo below is for real, the iPhone 5 will feature an A6 processor, one step ahead of the A5X found in the Retina display iPad.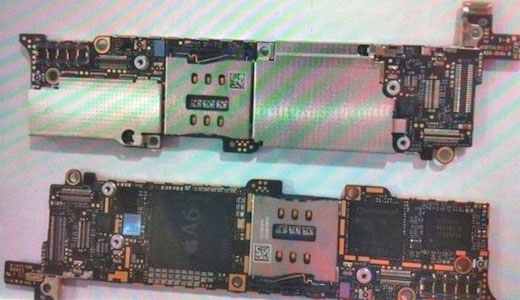 The image was picked up by AppleInsider and is poor quality. With some enhancement, the A6 marking can clearly be seen on what is purported to be the iPhone 5 logic board. If authentic, the image is the first to leak of the next generation iPhone processor.
The logic board looks real enough, although the picture was obviously snapped from some kind of computer display. There has been speculation that the upcoming A6 would feature a quad-core processor. The A5 dual-core made headlines when it was discovered to be installed in the Apple TV with one of the cores essentially switched off.
In any case, the iPhone 5 is expected to contain an updated quad-core ARM processor based on Samsung's Exynox 4. Whether or not this chip is branded the A6 remains to be seen. The Retina iPad was expected to debut with an A6, however Apple launched the device with an A5X, which improved the graphics capabilities of the A5 without a complete redesign.
All eyes are on Apple's upcoming media event September 12, where the company is expected to announce the iPhone 5 and reveal a smaller iPad model.