Submitted by Marshall Walker on
A light leak issue plaguing some white iPhone 5 models has been confirmed by BGR. The first known complaint was published by MacRumors member "Leotno" on the MacRumors' message board. According to the thread, some white iPhone 5 models are leaking light between the device's glass display and aluminum antenna.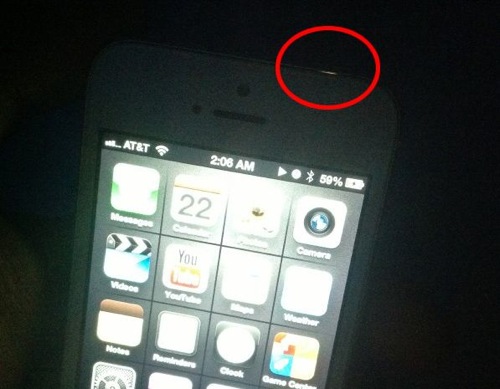 BGR noticed their white iPhone 5 is also suffering from the light leak problem:
"BGR has confirmed on one of its own units that there is indeed a small crack on some new iPhone 5 units located just below the power button. It's uncertain at this point if the issue is an isolated one that affects only some iPhone 5 models or if it's actually a widespread defect.
The light leak is only noticeable in "low-light or completely dark situations," according to BGR. Some iPhone 5 owners have reported that they have received replacement models from Apple Stores, however, one user said the replacement phone suffered from the same problem.