Submitted by Frank Macey on
Now you can get 5 GB more free cloud storage directly from AT&T. The wireless carrier has released AT&T Locker for iOS to help iPhone and iPod touch users easily access the service. Storing, syncing and sharing data is all consolidated in one place in the app.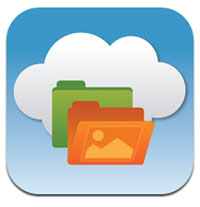 Version 1.0.2 supports devices running iOS 4.3 or later including the iPhone 3GS. Photos and videos can be backed up automatically from your mobile device, and of course you can access all of your content and files from a computer as well. AT&T is looking to give services including iCloud, Dropbox and Google Drive a run for their money.
Subscription pricing is also available for those needing more than 5 GB of storage. AT&T is offering 30 GB for $3.99 per month or 100 GB for $9.99. The current version of Locker does not support the iPad but we can expect AT&T to solve this problem soon. The complete list of features from AT&T:
- Photos and videos can be automatically uploaded to your AT&T Locker from your phone
- Easily access your photos, videos and documents from your phone and computer
- Easy to share to email, Facebook and Twitter
- Your content is secure and backed up in the cloud
- Store your favorite memories in a safe and convenient place
- Store music from your computer to your AT&T Locker
Custom video and photo albums can be created on your iPhone or on a computer. Although you can store music on the Locker service, songs can't be shared using the social media features. Interesting but not surprising to see AT&T jump on the cloud storage bandwagon.