Submitted by Frank Macey on
Good news for iPhone 5 shoppers this holiday season. Your patience has paid off and now that the iPhone 5 has been out for a couple of months, retailers are starting to discount the price. Radio Shack is offering the iPhone 5 at $20 off full price, making the 16GB iPhone 5 only $179 with a two-year contract in stores.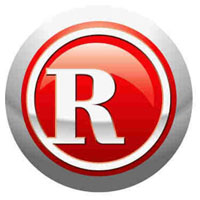 Best Buy has also offered iPhone 5 shoppers a deal. Purchase the iPhone 5 from Best Buy and the company will give you a $25 Best Buy gift card for free. The physical gift card or e-gift card will be delivered to customers purchasing the iPhone 5 with a two-year service contract at Best Buy stores or online.
Radio Shack plans to extend the iPhone sale until December 15, and is also offering $50 off the price of a new iPhone 4S. Much like the iPhone 5 sale, the special offer on the iPhone 4S is only available in stores with a two-year contract. This means you can get a brand new iPhone 4S with iOS 6 for only $50 while supplies last.
The $25 Best Buy gift card deal makes sense as well, since new iPhone 5 owners can use the store credit for iPhone accessories online or in the store. If you're buying a case, an invisibleSHIELD screen or body protector, or an extra charger, $25 will take a dent out of the additional costs.
If you're in the market for an iPhone 5 for yourself or a gift, save some money and check out
Radio Shack
and
Best Buy
for the latest deals.