Submitted by Bob Bhatnagar on
Have you been waiting for a good iPhone deal to come along before you jump in and buy? Now might be the time. Today only, Best Buy retail stores are offering the iPhone 3GS for free. Sign a two-year contract for service and the device will cost you nothing.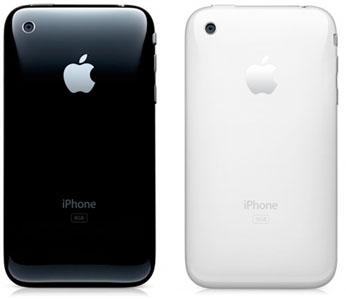 The iPhone 3GS has an 8 GB storage capacity and currently retails on Apple's online store for $99 with the same two-year AT&T wireless contract. The Best Buy instant rebate can be applied to new lines, upgrades, or additional lines.
When the iPhone 3GS first came out in summer 2009, the 16 GB model retailed without a contract for $599. Subsidized prices for those signing two-year wireless contracts took $400 off the full amount for a cost of $199. What's clear is that you really can't beat the deal at Best Buy today. A brand new iPhone can't get any cheaper than free.
Radio Shack made headlines last week when they announced iPhone 4 deals and trade-in credit for used iPhone 3G and 3GS models. While the Best Buy free iPhone 3GS sale is only one day (December 10), Radio Shack has been offering reduced prices all week. The deals at Radio Shack end tomorrow (December 11).
If you have an older iPhone to trade in, the best deal going is an upgrade from the iPhone 3G to the 3GS at Radio Shack. You'll get a $75 gift card for your old iPhone 3G, which means buying an iPhone 3GS at the sale price will leave you with money left over. Trading in an iPhone 3GS for an iPhone 4 ends up costing only $25.
For those without an iPhone to trade in, the 16 GB iPhone 4 can be had at Radio Shack for $149.99 with a two-year contract until tomorrow. Although these two discounts are pretty steep, we're sure there will be even more iPhone deals coming soon this holiday season.