Submitted by Bob Bhatnagar on
Apple opened an online store in mainland China this week and it took only 10 hours to sell out of their entire inventory of iPhone 4 units. The country has four Apple Stores and iPhone buyers have waited in long lines since the release of the device in September. iPhone buyers were clearly enthusiastic about purchasing the phone online, although some reports have indicated many of the phones may have gone to scalpers who will resell for a profit.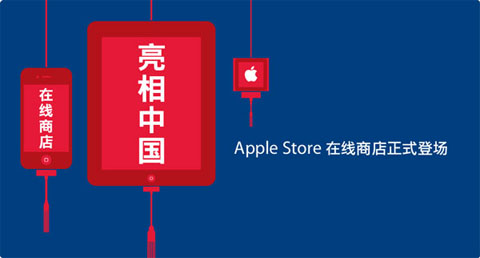 iPhones have been in China for some time on the grey market, with millions imported from other countries. There's also a booming market in counterfeit and iPhone look-alike mobile devices as well. Despite this, the official product had no problem selling online or at retail stores, with over a quarter million units sold on launch day at the end of September.
Over 1,000 people stood in line for an iPhone 4 at the Apple Store in Beijing two days before the device was released. Skirmishes between customers and scalpers are said to have closed one store temporarily as tempers flared.
China Unicom also sells the iPhone 4, however their phones are sold with service agreements to wireless subscribers. Apple's iPhones are not restricted to one carrier. The company hopes to reduce traffic in grey market iPhones and take advantage of China's growing online sales marketplace. According to GlobalTimes, the iPhone had a 5.8 percent market share in the country last quarter.
Chinese Apple fans will be happy to know that iPads are shipping immediately as supply pressures have eased across the globe.