Submitted by Bob Bhatnagar on
Developers spend countless hours making the apps that iPhone owners take for granted. Some of those who don't believe that $0.99 is worth paying for now have one less option when it comes to pirated iOS titles. Hackulous has announced it will close its doors, and along with it the Installous jailbreak app has been shut down.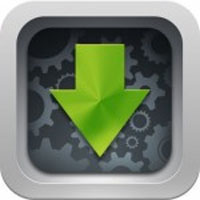 As MacRumors reports, several cases of piracy have forced developers to remove their apps from the App Store. In one example, Battle Dungeon could not sustain its server load due to missing revenues resulting from a 90 percent piracy rate.
The official announcement was left on the Hackulous website:
Goodnight, sweet prince.
We are very sad to announce that Hackulous is shutting down. After many years, our community has become stagnant and our forums are a bit of a ghost town. It has become difficult to keep them online and well-moderated, despite the devotion of our staff. We're incredibly thankful for the support we've had over the years and hope that new, greater communities blossom out of our absence.

Hackulous claimed to have millions of users, so the claim of a stagnant community has been questioned by some. Regardless, the closing is a victory for Apple and iOS developers. Although cracked apps that are pirated for free won't disappear now that Hackulous has closed its operations, one of the most convenient ways to install them is no more.