Submitted by Bob Bhatnagar on
That's right, folks. There's no reason to despair if you're a jailbreak fan and you're currently using an iPhone 5. Prominent iPhone Dev-Team member planetbeing has posted on reddit that not all hope is lost for those looking to jailbreak iOS 6. In fact, he explains his iPhone 5 is currently running an untethered, jailbroken version of iOS 6.0.2.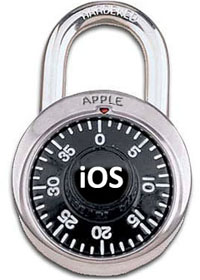 Planetbeing states, "I'm not really sure what all the doom and gloom is about. The fact is, I have an untethered iOS 6.0.2 JB running on my iPhone 5 right now." For those waiting to jailbreak their devices, this is welcome news. Of course you may be wondering why the Dev-Team would keep such a revelation under wraps. Why not develop a public release?
The answers are simple. iOS 6.1 will be released by Apple soon, and this update will likely make it necessary for Dev-Team to rework part of the current jailbreak. According to planetbeing, there are over four different exploits used to make the jailbreak work, and sacrificing them this early in the game could make future jailbreaking much more difficult if Apple were to patch them. Dev-Team needs to save these exploits to keep the door open to future jailbreaks.
Planetbeing seems to challenge the popular conception that jailbreaking is a thing of the past, or that Apple has somehow won the battle for total security. He states that there are at least two more bugs that can be used to help jailbreak iOS 6, and when it comes to jailbreaking, "reports of its death are highly exaggerated."
This is encouraging news, and it's great to hear that iPhone Dev-Team is still hard at work to bring legal customizations and improvements to iOS 6 in the near future. Stay tuned as the team will surely release a public jailbreak when the time is right.