Submitted by Frank Macey on
FaceTime users with the iPhone 4S rejoice. You won't have to upgrade to the LTE iPhone 5 in order to use the service with an AT&T tiered data plan. Over the next few months, the carrier is rolling out cellular FaceTime access to everyone with a compatible device, except for those with grandfathered unlimited data plans.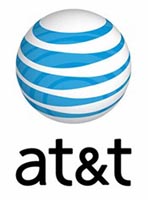 Previously, FaceTime over cellular was only available to iOS devices with LTE, including the iPhone 5, third and fourth generation iPads, and the iPad mini. AT&T explains they have completed testing on their networks to ensure that providing this added service will not adversely affect subscribers.
The move continues AT&T's strategy of rolling out FaceTime over cellular incrementally. Initially the service was only available for customers with a new shared data plan. Although some were critical of AT&T for limiting this feature advertised by Apple, there are some who are demanding FaceTime over cellular on remaining unlimited data plans. iDownloadBlog reports on a petition from Free Press seeking to stop AT&T from blocking FaceTime for all users.
For those with an iPhone 4S, the updates will take effect automatically as AT&T implements these changes to FaceTime over cellular capability over the coming weeks and months.
The
statement from AT&T
reads as follows:
When FaceTime over Cellular launched in September 2012, we explained that we wanted to roll it out gradually to ensure the service had minimal impact on the mobile experience for all of our customers.
As a result of ongoing testing, we're announcing AT&T will enable FaceTime over Cellular at no extra charge for customers with any tiered data plan using a compatible iOS device.
This means iPhone 4S customers with tiered plans will be able to make FaceTime calls over the AT&T cellular network. AT&T previously made FaceTime over Cellular available to customers with a Mobile Share plan and those with an LTE device on tiered plans.