Submitted by Frank Macey on
Apple is now offering the Bluetooth hipKey proximity and movement alarm in the Apple Store online. The accessory measures less than two inches across, yet packs a 90dB alarm and internal rechargeable lithium ion battery. With a range of 164 feet and battery life spanning from 2-4 weeks, hipKey watches out for your valuables and iOS device.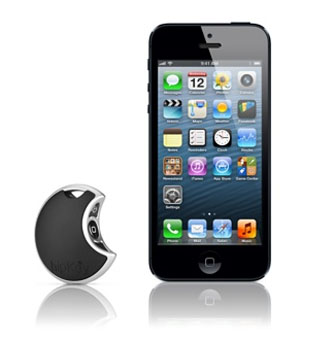 With the companion iOS app and built in motion mode, you can leave the hipKey in a purse or bag to be alerted as soon as the bag moves. The proximity sensor can also be used to give a warning when your iPhone is left behind or if someone tries to steal the device. Child mode will send an alert when your child wanders too far away.
Of course, you can also use hipKey to find a missing iPhone, iPad or whatever object you've attached to the hipKey. One of the most convenient and helpful things to attach to hipKey is your keys. The device is made of aluminum and plastic with a durable flexible key hanger, ready to attach to a a key ring. Charging the hipKey is accomplished using a Micro USB cable (included).
If you often leave things behind or find yourself misplacing your iPhone, iPad or keys, the hipKey might be worth the purchase price of $89.95.