Submitted by Frank Macey on
T-Mobile not only announced that it was going to officially offer the iPhone 5, but the carrier explained it would fully support Wideband Audio. This marks the first time the feature touted by Apple at the iPhone 5 keynote event would be supported in the US. Now AT&T remarks that it too will roll out support for the feature, also known as HD Voice, later this year.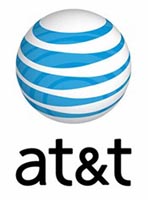 As AT&T continues to expand its LTE data network, the company plans to start sending voice calls over this network which will provide Wideband Audio capabilities for iPhone 5 owners. When Apple first announced the feature in fall 2012, only 20 carriers worldwide supported the feature. For its part, iPhone carrier Sprint is also planning to offer HD Voice down the line.
Anyone with the iPhone 5 in the US has yet to hear the benefits of Wideband Audio on their mobile device. Besides providing better overall sound quality, other benefits include easier voice recognition and reduced listening effort. The technology works by expanding the range of sound frequencies transmitted during a call, replicating a more natural sound. In order to work properly, devices on both ends of the call must support HD Voice technology.
The improved call quality is said to improve understanding when using a speakerphone or when background noise is present. It can also help listeners to understand when someone is speaking softly or when two people are speaking simultaneously. Even with all of the improvements in the iPhone 5 and various features now available, an upgrade to the calling audio quality will be a welcome enhancement for AT&T customers nationwide.