Submitted by Frank Macey on
Facebook has released a major update to its iOS app, bringing several improvements to the iPhone and iPad. Chat Heads is one addition that has been adapted from Facebook Home on Android devices, which provides chat bubbles to help keep you in touch with friends from anywhere in the app. Other major changes have also been implemented in the latest Facebook.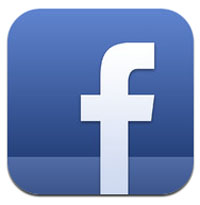 Stickers make sending messages more fun, making it possible to send a variety of graphics and emoticons. Many stickers are free, however there are also stickers that can be purchased directly through the app. Another major change is a redesign of the news feed, with a cleaner layout and larger text.
Besides being more aesthetically pleasing, the redesigned news feed makes it possible to browse by category, such as games, photos, or music. The 6.0 update comes just seven weeks after another major update brought free Facebook calling to iOS users. Facebook continues to invest heavily in improvements to its mobile apps on both iOS and Android.
Here's the official change list from iTunes for Facebook 6.0:
Brand new ways to chat and a cleaner look for News Feed.
New for iPhone
- Keep chatting from anywhere in the app with chat heads
- Send stickers to bring your messages to life
- Explore new feeds like Music, Photos and Games
New for iPad
- Keep chatting from anywhere in the app with chat heads
- Browse brighter, more beautiful stories
Facebook 6.0 is available free on iTunes and requires iOS 5.0 or later. Chat heads and stickers are being phased in over the next few weeks, so they may not appear on your iOS device immediately after installing the update.