Submitted by Marshall Walker on
The wait is almost over! Apple sent out invites to select media outlets for their big event on October 4. The invitation featured four iOS icons of a clock, the date, a phone and a map with the tagline "Let's talk iPhone." Apple CEO Tim Cook is expected to announce either the iPhone 5, "iPhone 4S," or both at the event.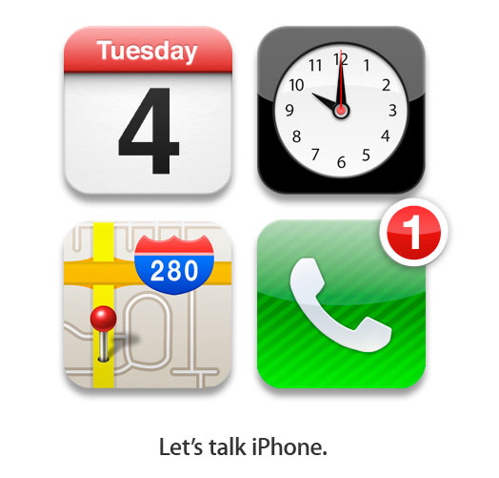 Hopefully most of our questions will be answered and the iPhone 5 will be unveiled. Sprint should be announced as the newest U.S. iPhone carrier, and Facebook is also supposed to launch their new iPad app at the event. At least we know this will put an end to all the wild speculation and internet rumors.
The press conference is being held at the Cupertino, Calif. campus on Oct. 4 at 10 a.m..