Submitted by Frank Macey on
Facebook has been working hard on its iOS app, with several updates launching recently. The latest free update hit the App Store on February 22. Most visible are new sharing buttons, which are simpler to use and provide an easier way to like, share and comment.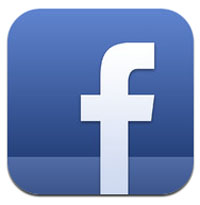 Free in-app calling is now officially a part of the Facebook app for iOS, making it possible to call your friends in the US and Canada without using voice plan minutes. The feature will of course use up some of your data plan as these calls are placed over the Internet.
With the Facebook iOS app users can access their accounts and see what people are up to on the go. Notifications can be set for when friends comment or like your posts, and Facebook fans can text, chat, play games and use Facebook apps.
The official Facebook version 5.5 list of changes from iTunes:
- New button design makes it easy to like, comment and share posts in News Feed
- Improved buttons to like, comment and share posts
- Share button to re-post stories from your News Feed now available in all languages
- Call friends for free right from Facebook (US and Canada)
- Free calling uses your existing data plan