Submitted by Bob Bhatnagar on
Now that Instagram has been acquired by Facebook for a cool $1 billion, users are concerned about changes to the service. Even worse, some iPhone owners are concerned that Instagram will soon be inundated by advertisements or modify its privacy policies.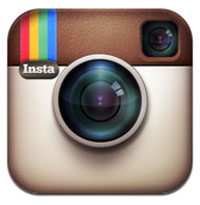 Even though the official statement by CEO Mark Zuckerberg explains that Facebook is "committed to building and growing Instagram independently," this hasn't alleviated everyone's privacy concerns. Luckily for them, there's still time to download all Instagram photos and quit the app forever.
If you're one of the iPhone users who isn't interested in participating in a post-Facebook Instagram app, follow these pointers to save your photos and cancel your account.
1. Navigate to the Instaport website on your computer.
2. Sign in using your Instagram username and password.
3. Choose your export service (zip file or Flickr) and click Start Export.
Selecting .zip will download a compressed archive of photos to your local hard drive. Advanced options can also be used to choose a date range, sort by tag or download photos you've liked in the app that were taken by your friends. Now that you have a copy of your Instagram photos, proceed to delete your account.
4. Head over to the Instagram account removal request page and sign in with your username and password.
5. Now that you are free of Instagram, take retro photos with one of these top 8 Instagram alternatives for iPhone photography.