Submitted by Marshall Walker on
Warner Bros. has released a trailer for Phosphor Games's upcoming Man of Steel mobile game. The game is a tie-in to Zack Snyder's highly anticipated Man of Steel movie hitting theaters on June 14. Players can recreate the events in the film via story mode, and do battle with the movie's main villain General Zod and his army while controlling Superman. Unfortunately, the trailer is highly disappointing for a $3 iPhone game. Which is odd, since Gameloft managed to release a very impressive free iOS game for Iron Man 3.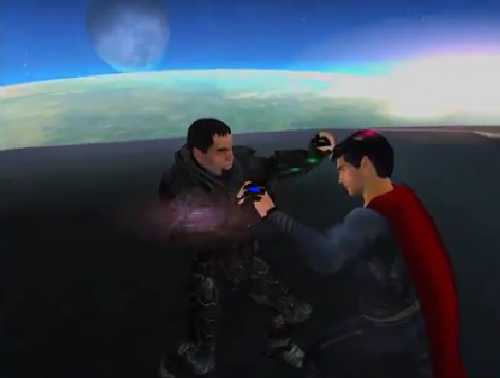 Greg Ballard, Senior Vice President of Mobile Gaming for Warner Bros, described Man of Steel as an "addictive brawler that lets players feel the power of being a Super Hero."
The game also features survival mode which allows players the chance to compete against their friends for the highest score. Man of Steel the mobile game will hit Apple's App Store and Google Play on June 14. The iPhone version will be $2.99 and the iPad and iPad mini version will be $4.99. Check out the trailer below.
Here's the movie trailer so you can wash the bad taste of the game trailer out of your mouth.
Man of Steel stars Henry Cavill, Amy Adams and Michael Shannon.
"A young boy learns that he has extraordinary powers and is not of this Earth. As a young man, he journeys to discover where he came from and what he was sent here to do. But the hero in him must emerge if he is to save the world from annihilation and become the symbol of hope for all mankind."
[via IGN]