Submitted by Sammy Snyder on
The popular PC game Home: A Unique Horror Adventure has landed in the Apple App Store. Home is an 8-bit horror mystery where your decisions shape the narrative and outcome of the game. The gameplay is a lot like an interactive choose-your-own-adventure with simplistic tap controls, but don't let the minimalist style turn you off. Home's unique experience and replay value has earned it high praise from the gaming community. At the end of the game users are encouraged to share their interpretation of the events on the What Happened! forums. However, you shouldn't visit the page until you at least completed the game once, or you will spoil the experience for yourself.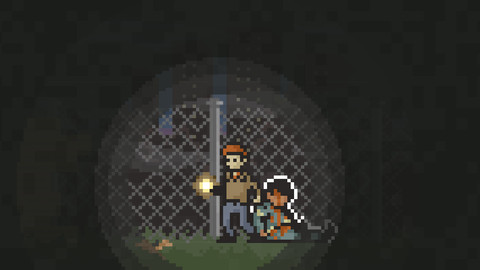 Home is currently available in the App Store for $2.99. It supports all current iOS devices running iOS 4.3 or later.
Awakened by an oncoming storm, you open your eyes to discover yourself in a strange, dark room—tucked away in a house that's not yours. As you play the game, it changes—subtly, almost imperceptibly—to reflect your perspective. It's a horror game unlike any other, and as you'll discover, its truths are entirely subjective.