Submitted by Frank Macey on
Apple continues its preparations for Monday's keynote presentation at WWDC 2013 in San Francisco. Thanks to 9to5Mac, the sparse and clean-looking design of the official iOS 7 logo has been revealed. Banners hanging at Moscone West ahead of the conference show a thin, multicolored number seven on top of a white textured background.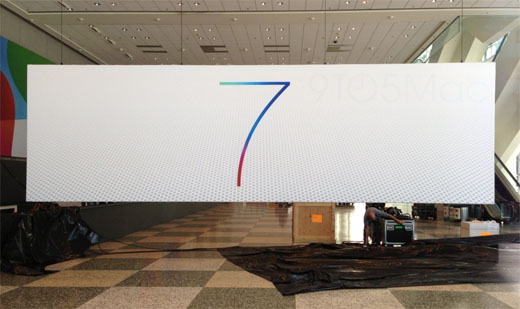 The WWDC slogan this year is "Where a whole new world is developing". Apple fans are expecting a completely redesigned iOS interface, departing from the skeuomorphism that iPhone users have become used to seeing on their devices. iOS 7 will reportedly look flat, have more monochrome coloring, and depart completely from previous versions with a new layout and better functionality.
Rumors of a budget iPhone and an iPhone 5S are not expected to be proven one way or another next week. Besides the iOS 7 banners, Apple is also hanging minimalist OS X banners showing a thin, white "X" logo in front of a crashing wave. The company will likely announce several design changes to OS X in addition to showing off the latest iteration of iOS. Some are predicting the two products will converge even further with a unified look and feel.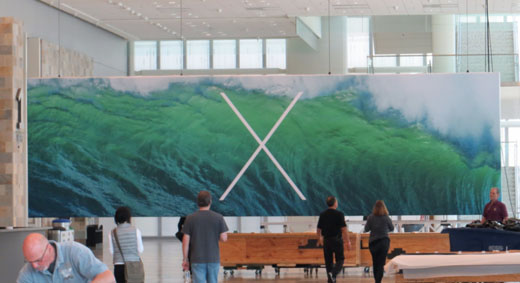 Stay tuned for the Apple keynote presentation on Monday at 10 AM Pacific time.