Submitted by Frank Macey on
Apple has made it easy for developers around the world to follow along with each day of the 2013 Worldwide Developers Conference (WWDC). The official WWDC iOS app has just been updated to version 1.01 with a series of bug fixes and improvements. Of course, to get the most out of the WWDC app you must be a registered developer so you can sign in and watch session videos.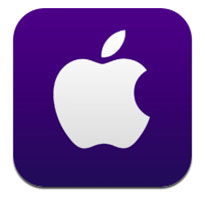 Tickets for this year's conference at Moscone West in San Francisco sold out in just two minutes. Luckily with the WWDC app developers can stay connected to the event. Times and descriptions for labs, sessions and special events can be browsed and favorited, with session videos becoming available daily. Session videos are synced between devices, so if you stop watching a video it can be resumed where you left off.
Apple will also feed news, notifications and daily photos to the WWDC app. Feedback can be submitted directly through the app to respond to speakers and session content.
For those who are attending the event, session locations and maps of the venue are provided. You can even speed up on-site registration by adding your information to Passbook.
From the official description of what's new in version 1.01:
- Videos now continue to play over AirPlay when the device locks or after interruptions
- When playing videos, the audio ringer switch no longer mutes audio
- Favorites in Events go all the way to 11 PM
- Duplicate section headers in the videos list no longer appear
- The navigation bar in Events no longer disappears
- Blurry text in session details has been corrected
- Version information has been added to augment future bug reports or feedback
The official WWDC app is free on iTunes for iPod touch, iPhone and iPad users running iOS 6.1 or later. You can still use the app if you're not a Registered Apple Developer, just cancel when asked to login.