Submitted by Frank Macey on
Remember the old Emergency Broadcast System that would interrupt your favorite radio station or TV show? Fast forward to 2013. AT&T customers with an iPhone 5 or iPhone 4S running iOS 6.1 or later are set to begin receiving government-issued safety messages with the next carrier settings update.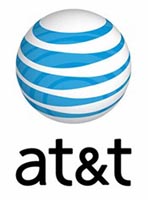 The software update will be automatically delivered to your iPhone, after which the message "Carrier Settings Update: new settings required for your device have been installed" will appear. The alerts are part of the Commercial Mobile Alert System (CMAS). Initially your iPhone will be set by default to receive all Wireless Emergency Alerts (WEA).
There are three types of alerts covered by the system. AMBER Alerts are designed to help law enforcement search for and locate an abducted child. Imminent Threat Alerts warn of an impending threat to life or property from severe man-made or natural disasters. Dangerous weather such as hurricanes or tornadoes, and events like earthquakes are included. The third type of alert is a Presidential Alert, which would be an important message delivered by the US President.
AMBER Alerts and Imminent Threat Alerts can be switched off in the Settings, however iPhone owners will not be able to opt out of Presidential Alerts. These messages will not count against your text message plan, in fact even though the WEA system delivers what look like text messages, they use a different technology that ensures immediate delivery even if the network is congested. Alerts can be limited to a specific geographic area, targeting only those who need the information.
According to AT&T Mobility, iPhone 4S and 5 owners with a version of iOS earlier than 6.1 will receive the carrier update next time their devices are updated using iTunes.